The Restaurant: From the fields to table
only top quality flavors and ingredients
A HEALTHY AND BALANCED RESTAURANT INSPIRED BY THE FLAVORS OF OUR TERRITORY
A welcoming location that stimulates conviviality. A room surrounded by greenery, warmed by the heat of a hearth, where every corner suggests links with the territory and the luxuriant nature that surrounds it. At Cerreta a relaxing day at the spa finds its perfect completion sitting at the table.
Convinced that well-being and a balanced lifestyle start from a tasty but also healthy diet, we offer our guests only first-rate genuine flavors and ingredients. For this we prepare breakfasts, aperitifs, lunches and dinners using mostly ingredients produced by our biodynamic farm.
In our menu, always studied with respect for seasonality, we do not offer simple dishes but real "stories" that speak of our territory, our traditions, our way of understanding breeding and agriculture.
The care and culture of food are two strengths of our catering and the basis of our philosophy: eating, for us, is giving nourishment to the body but also to the soul.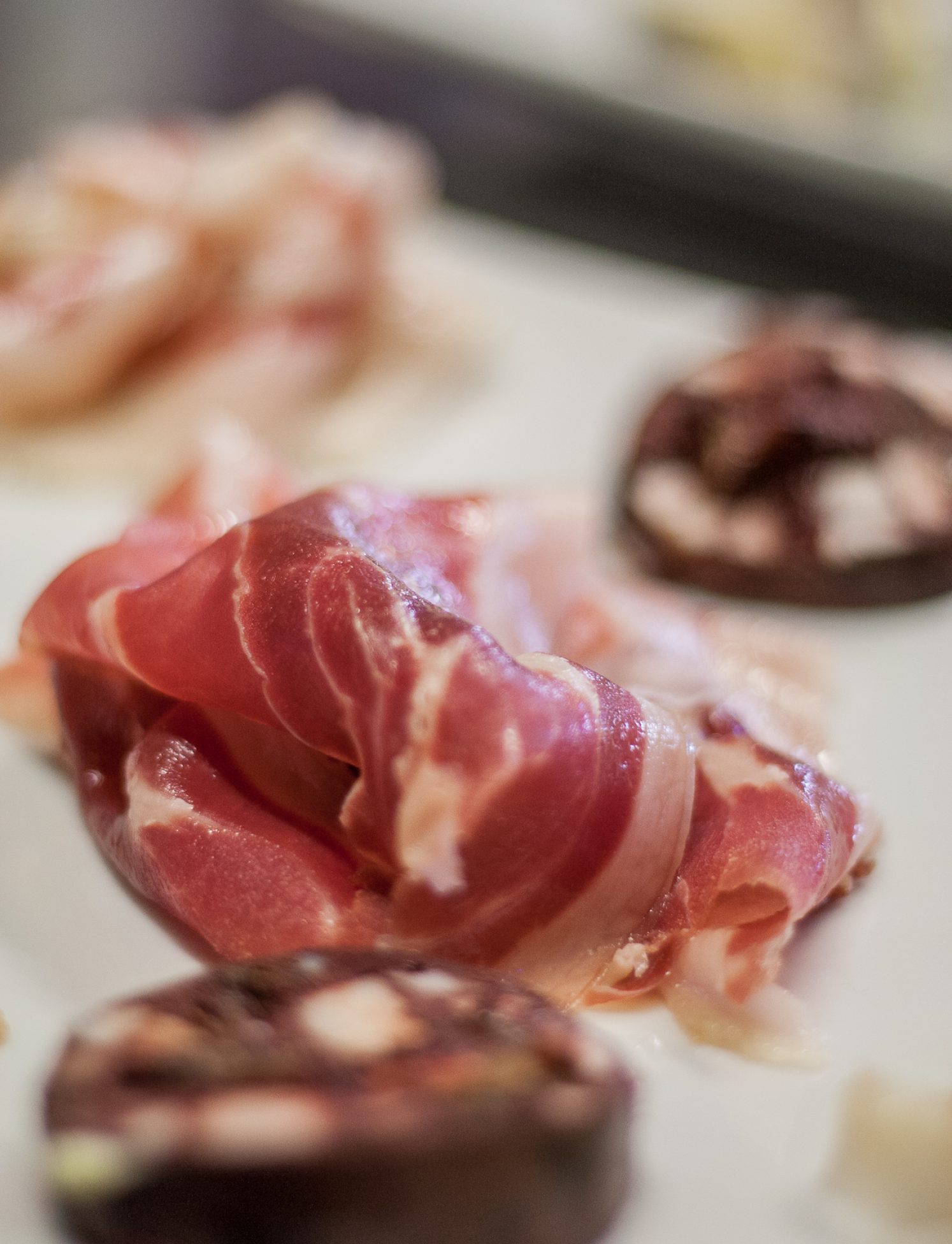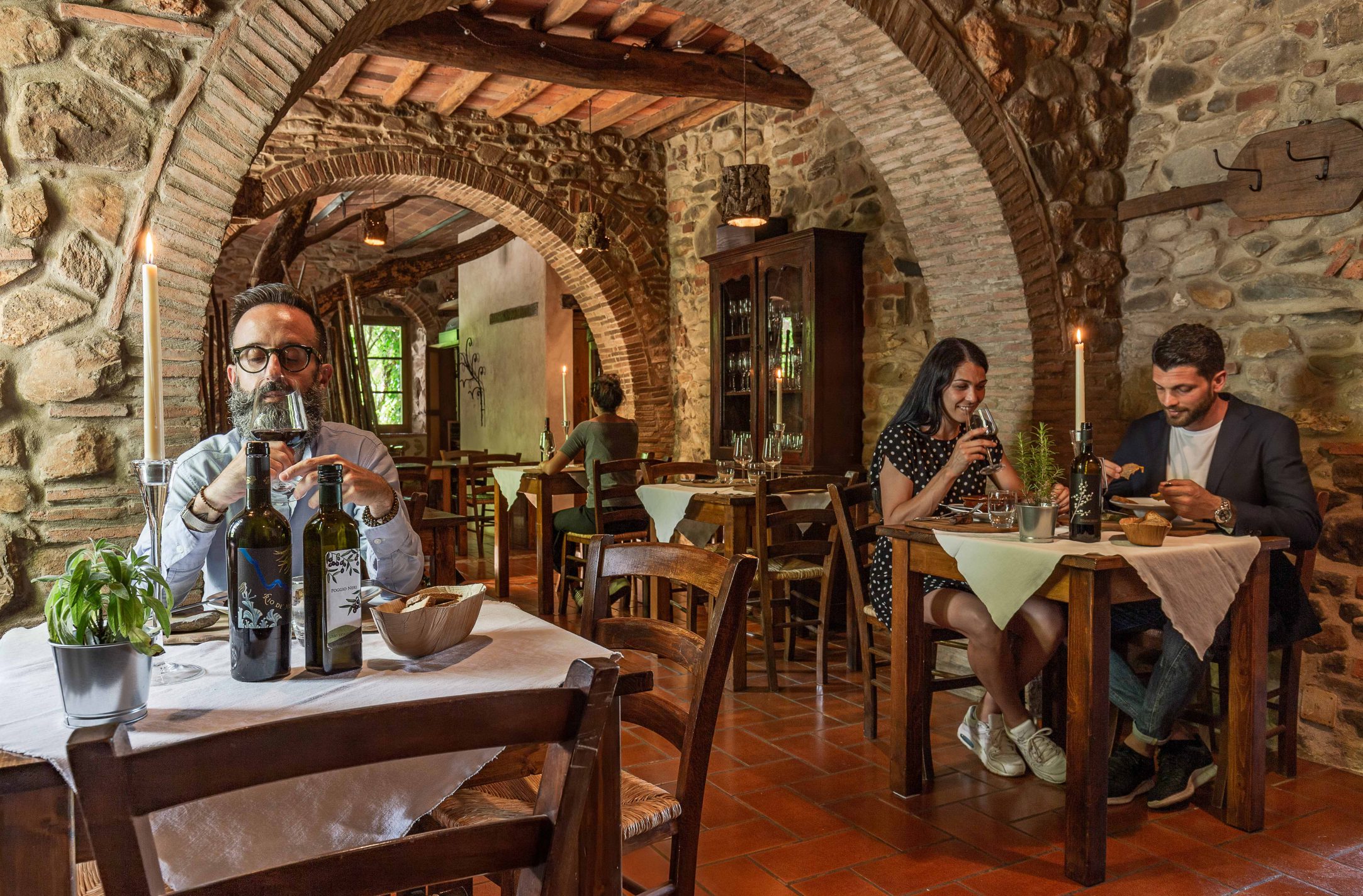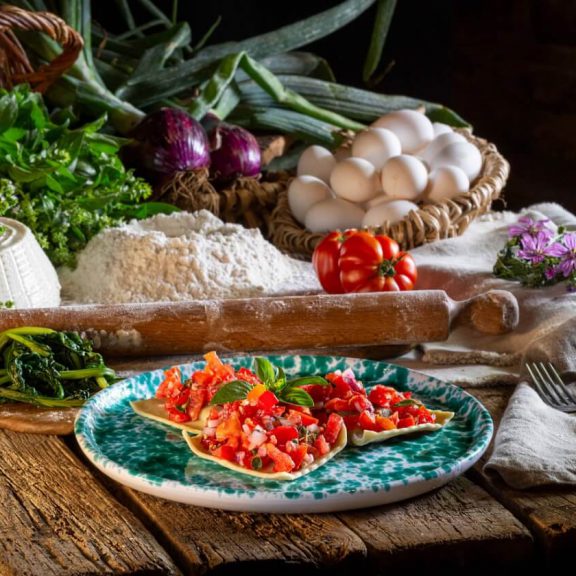 OUR TRIBUTE TO THE TUSCAN GASTRONOMIC TRADITION
As a biodynamic farm we produce more than 90% of the resources processed and served in our restaurant. What does it mean? It means that, of almost all the dishes that we will propose, you could ask us the story and we would be able to tell you. Where were those vegetables grown? And with what method? And the wine, is it produced from those vineyards? And the yogurt, is it made with the milk of the cows that graze nearby?
Almost everything is produced and raised by us, with much love and enormous respect for nature and its life cycles. Each of our products escapes the logic of large-scale production and industrial homologation to become a spokesperson for our territory, our traditions, and our world.
We pamper our guests starting in the morning, with a genuine and very nutritious breakfast: freshly milked cow's milk yogurt, cheeses and fresh eggs of the day, extra fruit jams produced by us, naturally leavened bread baked in a wood oven … And for lunch and dinner we offer old peasant recipes revisited, following the creative flair of our cuisine which always uses genuine products at km0.
Greens and vegetables are fresh from the garden. The extra virgin olive oil is obtained from our cold-pressed olives. The Maremma beef, Cinta Senese pork and Livornese chickens come from our farms. And then there are the wines – of which we are very proud – they are the result of our vineyards. In short, a balanced restaurant designed as an expression of a territory and a culture with solid roots.