A magical place immersed
in the quiet of the Tuscan countryside
THE IDEAL PLACE
FOR YOUR SPA HOLIDAY IN TUSCANY
La Cerreta farm and the Terme di Sassetta are a unique organism, immersed in the peace and greenery of the Poggio Neri forest park.
A magical place, of widespread well-being, where you live in full synergy with the rhythms and spaces of nature following the principles of biodynamics.
Starting from the state road, a dirt road leads slowly to our farmhouse and the spa center connected to it. Step by step, passing through oak woods, cork trees, farms, vineyards and ancient olive groves, the daily frenzy slowly gives way to the tranquility of a life in close contact with nature.
Far from noise and stress, without TV and Wi-Fi in the room, surrounded by an authentic and unspoiled scenery, a stay in our farmhouse with spa is the ideal opportunity to regenerate and reconnect with the deepest essence of small things.
The comfortable rooms inspired by the territory welcome for sweet relaxation. The green of the Tuscan countryside is the setting for long and peaceful walks. The baths in the precious thermal water and our treatments with natural products give physical and mental well-being and at the table there is no lack of typical taste of our traditional Tuscan dishes, tasty and healthy, prepared with ingredients 90% produced by us.
La Cerreta is an environment rich with energy. A positive energy that can be inhaled almost everywhere: among the plants, among the trees, walking in the greenery of the woods, along the gentle hills …
One of the places that more than any other releases the power of Nature, where forgotten harmonies meet and combine different elements, however, is the thermal spring, the real vital fulcrum of our farm.
Discovered by chance, as an unexpected gift from Nature, this spring naturally flows from an underground basin at a constant temperature of 51 ° C. Its precious water is defined as salt-sulfate-calcium-hyper-thermal and – thanks to the particular concentration of sulfates, calcium, precious minerals and trace elements – it gives therapeutic effects on the respiratory system, skin and musculoskeletal system.
A real cure-all for psychophysical well-being!
Scopri di più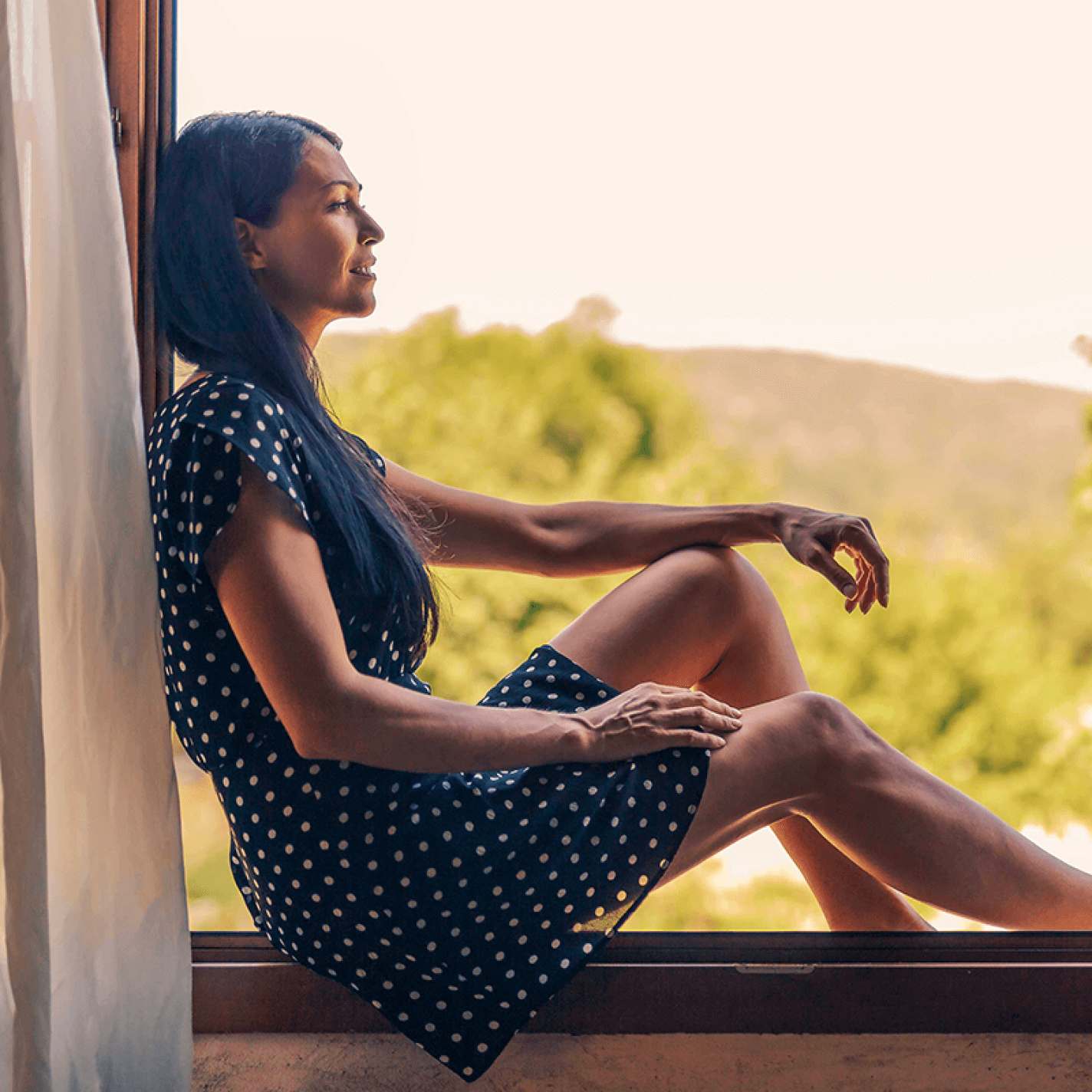 Seek harmony in everything that we do.
La Cerreta is not a simple holiday at the spa or on a farm. La Cerreta is a lifestyle.
It means getting rid of the hustle and bustle of the city, the slavery of television and the Internet, business appointments and the telephone that rings every hour, to treat yourself to the most precious asset available to us: time .
Time for yourself, for your affections, but also to listen to the stimuli that nature offers daily and that we usually neglect, struggling with stress and the speed of everyday life.
At Cerreta we want to offer a regenerating stay ,made of simplicity and hospitality, smiles and moments of serenity, respect for nature and its cycles, making available our stone farmhouses immersed in the green of the forest and the genuine products of our land served at the table.
And then the relaxation in the thermal pools and the breaks of calm and rest, perhaps pampered by a relaxing massage inside our spa.
Because for us this is true luxury: creating wellness opportunities in contact with nature.
The Farmhouse and its History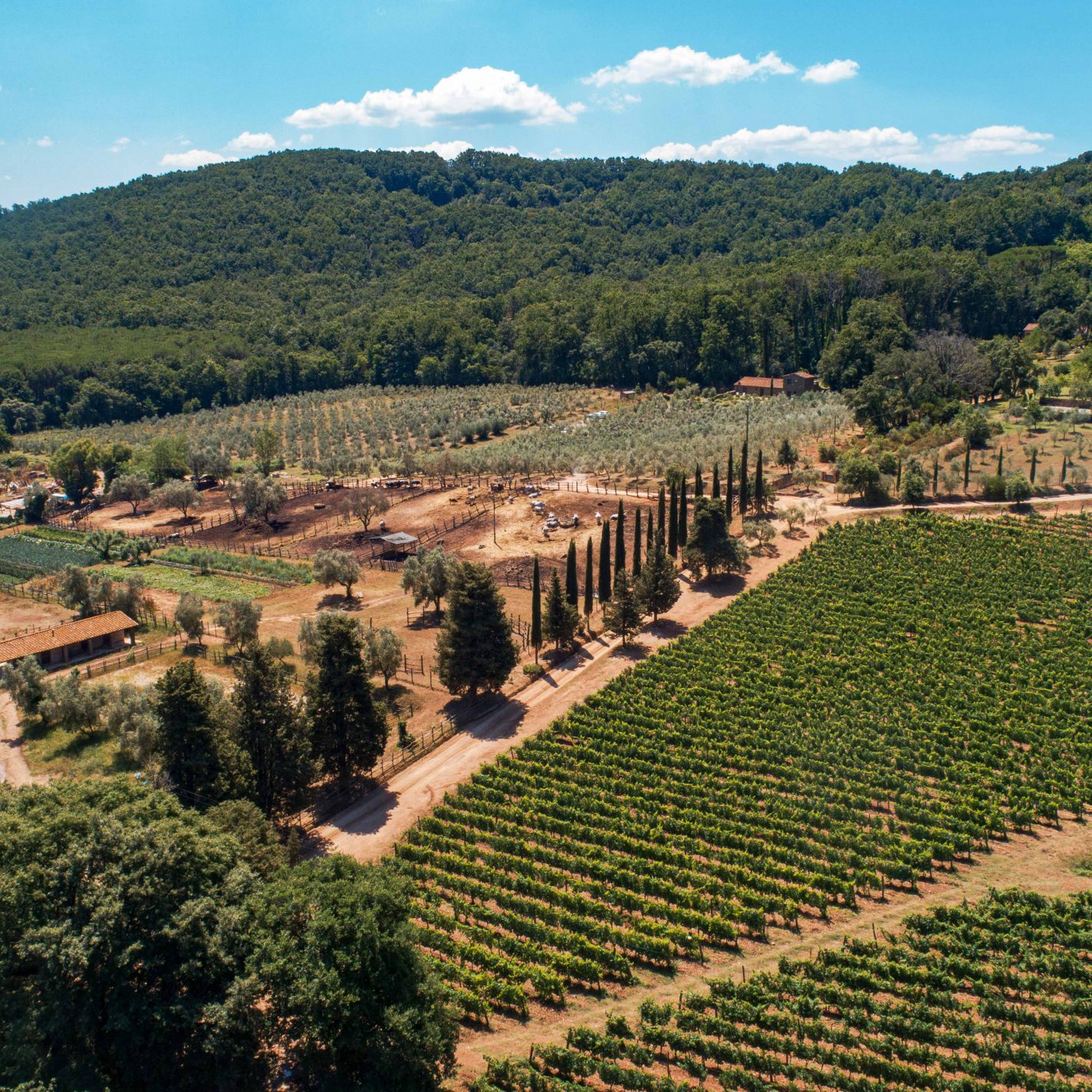 From uncultivated countryside to biodynamic farm
At the beginning, La Cerreta was an uncultivated land, full of brushwood but full of potential and with an underground energy that immediately captured us. Our family were fascinated by the imposing oaks, the generosity of the chestnut trees, the green of the olive groves and an uncontaminated and authentic nature, in which it is easy to find oneself. So, day after day, we started to abandon our old home and even work to move here, where we started LIVING.
Our "work" has become fields, gardens, livestock … All in the deepest respect for nature, always following its rhythms, its cycles, its needs and following a biodynamic concept. At some point, for example, drinking water became necessary to give our animals drinks, so we started digging. And there, without warning, the magic arrived: we were looking for a well and found a source of thermal water, naturally warm and rich in precious elements, beneficial for the body and mind. A true gift!
The desire to share this incredible place, kissed by nature, was such as to push us to give life to all that is today "La Cerreta": welcoming rooms inside stone farmhouses, a quality restaurant, vineyards, olive groves, animals, spas… In a word, pure natural well-being.
Places and Activities
An infinite range of unique and fulfilling experiences
In the surroundings of La Cerreta, many interesting destinations await you, opportunities for fun and entertainment for all tastes. Starting from the beautiful art cities of Tuscany or its enchanting medieval villages, but also theme parks, pristine beaches, incredible landscapes and lots of nature to live.