SIX BIODYNAMIC WINES
EXPRESSION OF OUR TERROIR
Four reds, one rosé, one white. Five biodynamic wines and an organic sparkling wine.
They are the result of the work in our vineyards but also of a philosophy of life that seeks deep harmony with nature and its rhythms.
Wines that speak of Tuscany, of traditions, of Cerreta.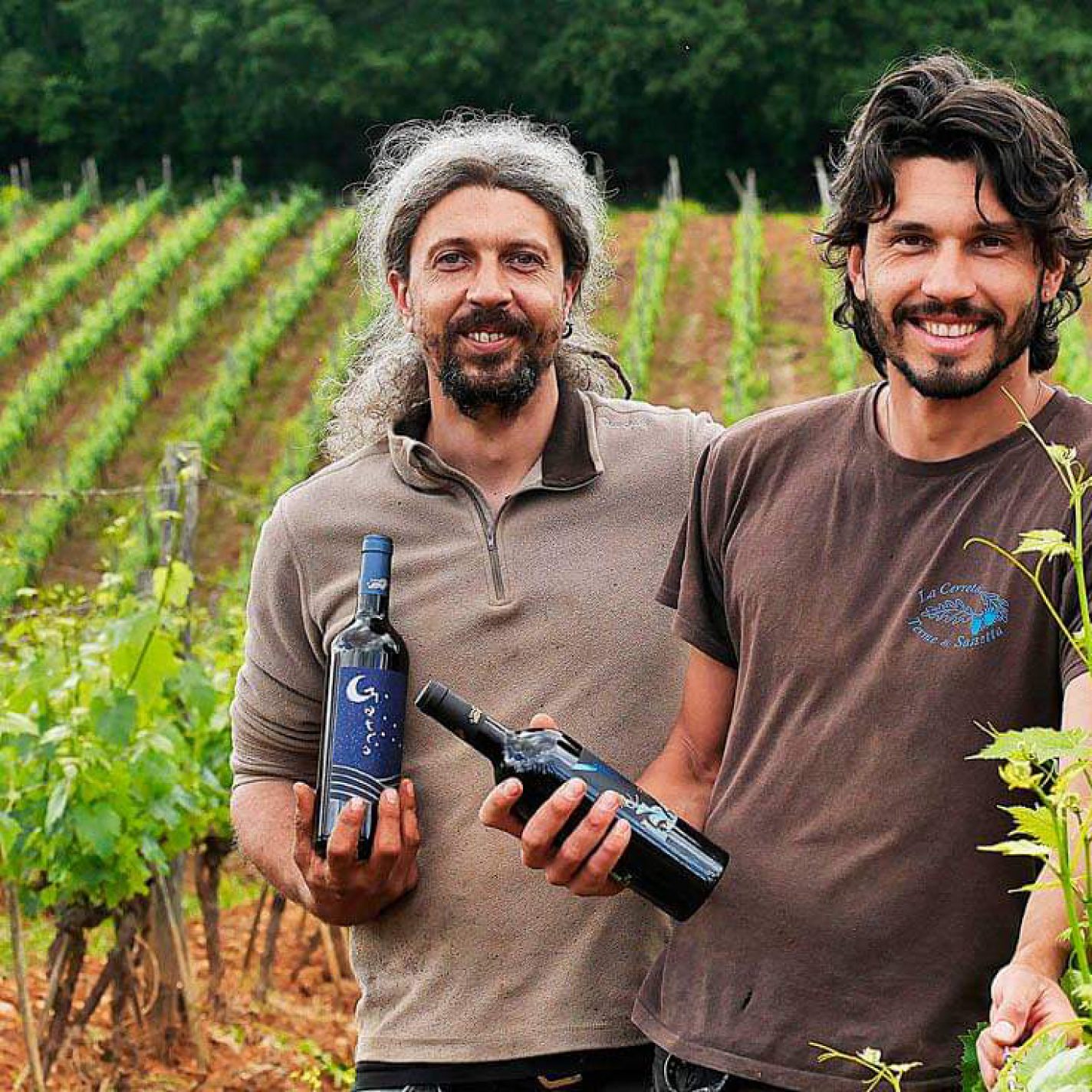 ORGANIC CULTIVATION OF GRAPES AND TERROIR

La Cerreta vineyards have existed since ancient times. The most qualified wine experience, however, starting in 1999, with the replanting of 6 hectares of an old vineyard in an area most exposed to the "Sun", which, according to the elderly, gave the best wine to "Pian delle Vigne".
In this siliceous-clay soil we have planted Cabernet Sauvignon, Merlot, Sangiovese and Vermentino, fertilizing them with legume, cruciferous, grasses and with the use of our composted manure. The treatments are exclusively based on sulfur, Bordeaux mixture, bentonite and of course biodynamic preparations.

The farm "La Cerreta" extends, in fact, on 50 hectares in Demeter Certified biodynamic production.
It is not a mono-cultural company, but with a differentiated and closed cycle with production of wine, oil, fruit, chestnuts, cereals, fodder and with breeding of indigenous populations of cattle, pigs, horses, bees and poultry. All this to ensure the ecosystem the biodiversity necessary to achieve balance and have great quality in production and products.

The agronomic management of the vineyards and the breeding techniques are such as to give great balance to the plant and the particular relationship between this management of the soil and our microclimate, where chestnut and domestic pine coexist, gives our wines unique and unmistakable characteristics.

Currently, the surface of the vineyards is extended to 8 hectares, with the planting in 2003 of 2 hectares of red grape varieties, focusing on typical Tuscan qualities but now almost disappeared, such as the Colorino, the Barsaglina, and the round leaf.
Sensitivity, passion and love for the land are the elements that inspire our wine production.
GRAPE HARVEST AND VINIFICATION

The manual collection of small parcels and the vinification with indigenous yeasts make "La Cerreta" wines original, with a good personality and wholesomeness.
In the cellar, no type of oenological adjuvant is used and the fermentations of the wines follow their course naturally, then continuing the aging in oak barrels.
Sensitivity, passion and love for the land are the inspiring elements of all this.