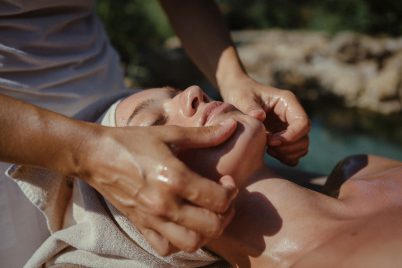 FRESH BIO COSMETICS TREATMENT FOR 25 MINUTES
Fresh biodynamic cosmetics are applied for body and face treatments with the aim of offering a recovery of the natural purity and freshness of raw materials, respecting the cycles of the seasons.
We only use biodynamic ingredients from our company for the treatments: extra virgin olive oil, wine, medicinal plants, wild plants, seasonal flowers, berries, freshly milked milk and whole yogurt, fruit and vegetables fresh from our garden and thermal water.
Each treatment is associated with a specific herbal tea of ​​our production.